Eco 2ply Toilet Roll
Product Details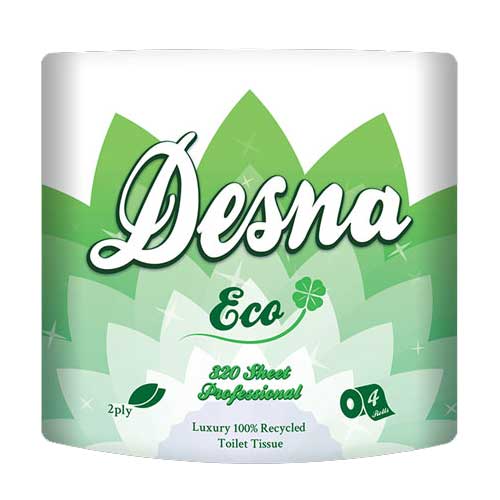 Other Images
SKU: AK039
Our 320 Sheet Toilet Rolls is the best value toilet roll you will find online. Offering 320 sheets per roll and 36 rolls per case you are sure to be satisfied with the saving this roll has to offer.
Manufactured to the highest standard using 100% recycled tissue, this product is perfect for Schools, any busy workplace where footfall is at its highest, and also a perfect way for wholesalers to offer quality at an affordable price.
Hello
Get Started
Getting set up with BCS is easy. Just email us at info@bcs.supplies and we'll do all the heavy lifting for you. Start benefitting from better service, faster deliveries and lower prices now!
BCS
35A Vale Road
Brighton
BN41 1GD
Company Details
Brighton Catering Supplies Ltd
Registered in England No: 07753647
VAT Registered No: 121156656
Pricing
We beat most competitor pricing. All you have to do is give us a specification and approximate volumes.
Payment Options
We can set up a credit account for you fast, and you can pay by Direct Debit, Cards or Bank Transfers; the choice is yours
Delivery
Free Delivery, Same/Next day throughout London, Surrey & Kent. Just get in touch to find out your route.
Products
If we don't have something you need, we'll find it and set it up for you for your regular deliveries.